Join us for our Monthly Business Mixer at the Entreprise Bank 1120 Main Street,Tewksbury MA. Mix Fun with Business, great opportunity to relax after hours and meet new local vendors and potential clients.
Features:
Fun & Casual Atmosphere.
Open To All Businesses.
Convenient Location.
Meet Local Businesses and get to know them.
Delicious Appetizers.
Refreshments and cash bar.
Door prizes.
Plenty of free parking.
About Host: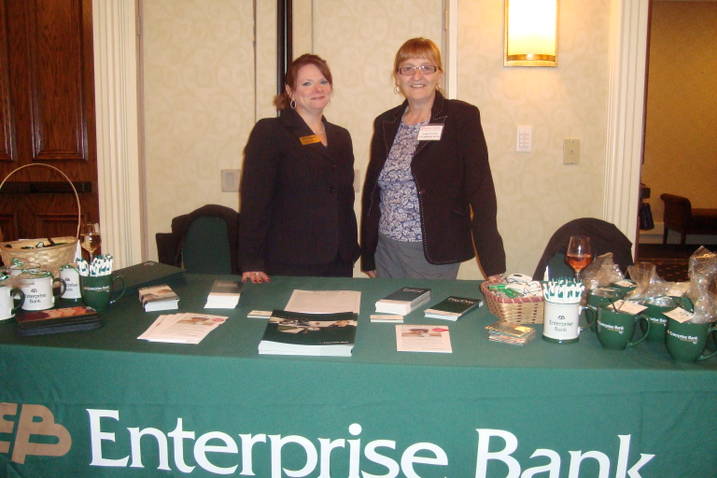 Choose Community – Choose Enterprise Bank
Enterprise Bank is first and foremost a community bank. The deposits you make at Enterprise Bank become the loans to the businessesthat sustain our local economy. These deposits become the funds to provide the mortgage loans that strengthen and stabilize the neighborhoods in which we all live. And having a strong, local, community bank such as Enterprise, leads to an unwavering support to the many non-profit organizations and charities that are so important to the quality of life in our communities.
When you choose to work with Enterprise Bank, you are really making a choice to help your neighbors and friends in the Merrimack Valley and North Central regions of MA, and Southern NH. By providing loans to area businesses, we help to create vibrant local economies. When you choose to work with Enterprise Bank, you have decided to add strength and stability to the community where you live and work. And when you choose to work with Enterprise Bank, you are making a statement about how important your community is to you.