The scorecard is aligned to the Sustainability Accounting Standards Board (SASB) framework and we will continue to extend our reporting against it. We also support the UN Sustainable Development Goals.
We are currently expanding our data collection process across all regions, and setting baselines against each key measure. These will be supported by targets where appropriate and published in our first full Sustainability Report in early 2022 to share how we're doing.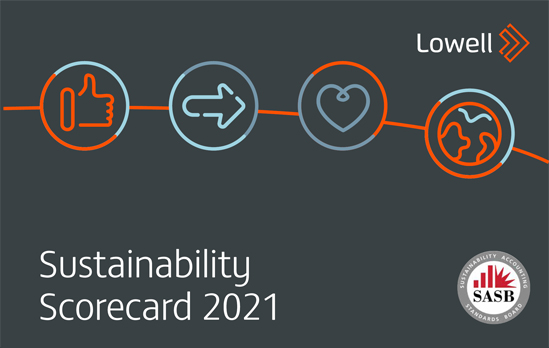 Our sustainability scorecard
We have developed a range of measures against our Sustainability strategy, including quantitative indicators and broader business actions. These have been informed by an extensive review of material issues against external benchmarks and frameworks. These will be monitored regularly and reported externally each year.
When it comes to performance, our stakeholders care about more than just financial growth. Reporting financial and sustainability measures side-by-side is key to building trust and confidence and will make us more attractive to our colleagues, partner organisations and customers.

Jamie Wilson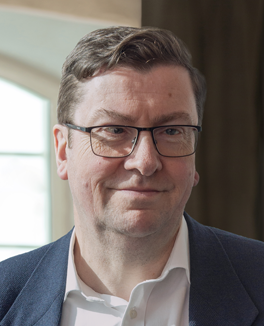 All businesses need to help advance the world towards the Global Goals – at Lowell we recognise the part we have to play.

Andy J Green