Developing our internal talent and attracting the best new talent are key to growing a successful workforce.

We're proud of the fact that 80% of colleagues believe that, regardless of background, everyone at Lowell has had equal opportunity to succeed.

In DACH, our apprentice scheme saw 18 young people join us in 2022, with a training programme introducing them to different parts of our business and equipping them for starting their careers with us while continuing to receive a vocational education.

In the UK, we run internal apprenticeship schemes, especially in risk and compliance, analytics, and data science, while our Aspire programme helps colleagues with management aspirations to develop their skillsets. We are also recruiting more colleagues looking to work part-time, attracting a new range of recruits to whom we might otherwise not have appealed.

As well as reviewing our own recruitment advertisements and where we place them, we are looking to partner with external organisations to appeal to a broader range of people from different demographics. In the UK, this includes Back to Work, which helps people return to the workplace after unemployment with a two-week training package to help build knowledge, skills, and confidence prior to interviews. We've also worked with the Black Apprenticeships scheme in the UK to secure 12 candidates for a summer 2023 placement.
Diversity in all senses matters to us. It's the right thing to do for our colleagues and our business. Having an inclusive and diverse workforce means we have a wide range of views and experience being brought to the table to drive our business forward. Expanding our talent pool and representing the societies we operate in will make us more successful and sustainable."

Johan Agerman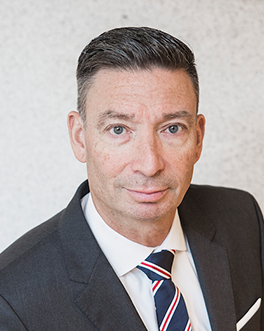 In 2023, we're increasing our focus on early careers management and recruiting a dedicated early careers manager to plan career pathways to help grow our own talent and identify talent in the wider market place.

This supports our sustainability ambition to create a stronger society, to be 'Better for society' by promoting inclusive work opportunities and helping our colleagues to feel valued and know there are opportunities to grow and develop.