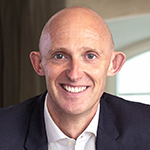 Colin Storrar
Group Chief Executive Officer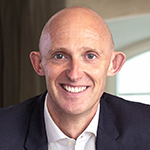 Colin Storrar
Group Chief Executive Officer
Colin became Group CEO on 10th June 2019, having first joined Lowell as Group Chief Financial Officer in 2013.
Previously he was at HSBC Bank PLC, where he managed a multi-billion pound asset base for both First Direct and HSBC's contact centre and digital channels. Before joining HSBC, Colin held a number of senior roles with GE Consumer Finance, and has extensive audit and consultancy experience with Arthur Andersen and Deloitte.
Colin is a Qualified Chartered Accountant, and holds a Bachelor of Arts degree in Modern History from the University of Leeds, and an MSc in Economics and Economic History from the London School of Economics.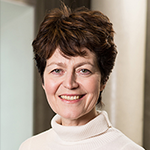 Eva Eisenschimmel
Group Chief Risk Officer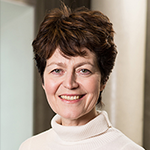 Eva Eisenschimmel
Group Chief Risk Officer
After consulting to Lowell for one year, Eva was appointed Chief of Staff in April 2017, working directly with the CEO and CFO to advance the corporate agenda. Eva is currently a Non-Executive Director for Saga plc. Prior to joining Lowell, Eva held senior positions at Lloyds Banking Group, EDF Energy (UK) Limited, Allied Domecq plc and British Airways. Eva is a graduate from Aston University with a Bachelor of Sciences in Business Administration and French.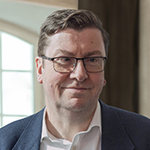 Jamie Wilson
Group Chief Financial Officer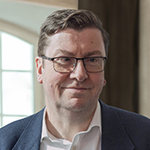 Jamie Wilson
Group Chief Financial Officer
Jamie joined Lowell in March 2020. He has wide senior leadership experience, most recently as Executive Vice President and Chief Financial Officer of Avon Products Inc. Before that, he spent over a decade in senior roles at SABMiller, latterly as Chief Finance Officer and a Main Board Director.

Having gained a degree in Law from Edinburgh University, Jamie started his career as a trainee accountant & corporate tax manager, qualified as a Chartered Accountant and joined the finance team at Highland Distillers, before being appointed MD of Highland Malt Distilling. He continued to build his career in the drinks sector, by working within Remy Cointreau and Scottish & Newcastle PLC, before joining SAB Miller PLC.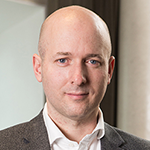 John Pears
UK Managing Director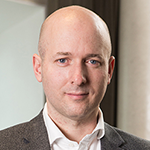 John Pears
UK Managing Director
John joined Lowell in May 2018 bringing over 18 years of credit management, operations and risk experience to his role as UK Managing Director. John's career spans across global financial firms, including Bank of America, MBNA Europe Bank Ltd and most recently as Credit Risk and Operations Director at Shop Direct. John has a BA (Hons) in Geography from Liverpool University.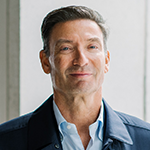 Johan Agerman
Nordics Managing Director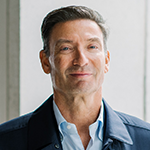 Johan Agerman
Nordics Managing Director
Johan joined the Group in March 2019 as Managing Director of our Nordic region.

Johan has an extensive career at senior management level, including serving as the CEO of Länsförsäkringar AB. Before that, he was the CEO of Trygg-Hansa, the Swedish brand RSA Insurance Group, where he also held various roles including IS & Change Director and CIO.

His experience as an industry expert is highly valued and utilized by the Swedish Royal Institute of Technology, where he is supporting a PhD student and two professors on their thesis.

Johan holds a BSc in Business Administration from Uppsala University, and has participated in the Advanced Management Programme at Stockholm School of Economics. He also served as a Naval Officer at the Swedish Naval Academy.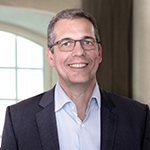 Holger Taubmann
DACH Managing Director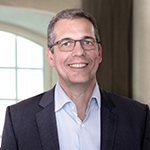 Holger Taubmann
DACH Managing Director
Holger joined Lowell as Managing Director DACH in November 2018. He heads the DACH Executive Team and is also a member of the Group Executive Committee.
Before joining Lowell, Holger was CEO of Barcelona-based software company Scytl Innovating Democracy. In a 20-year career with Amadeus IT Group, he held a number of roles and rose to become a member of the Executive Management Board.
Holger has been a member of the Advisory Board of several organisations, including AERTICKET AG, and was Chair of the Supervisory Board of IFAO AG. He also holds Masters' degree from Goethe University, Frankfurt and an Executive MBA from Stanford University Graduate Business School.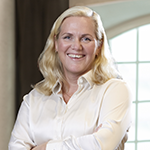 Bitte Ferngren
Group Chief People Officer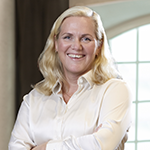 Bitte Ferngren
Group Chief People Officer
A law graduate of the University of Stockholm, Bitte joined the Group in June 2020 from Scandic Hotels, where she was Senior Vice President Group HR and Sustainability. Before that, she spent four years as HR Director for Royal Sun Alliance Scandinavia and previously served in various roles with TeliaSonera. Bitte has experience of working across multiple countries, has financial services experience, and has been responsible for driving people transformation with companies of similar size to Lowell.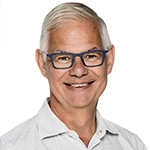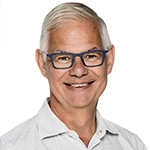 Andy J Green
Chairman
Andy joined the Investor Board as Chairman in September 2019.

Andy has spent most of his executive career in the Telecoms, IT and Technology world with many years of boardroom experience in the UK, US, Europe and Asia. He is NED and Chair LAS Advisory Forum at Link Group and holds other Chairman, NED and advisory roles, including with regulated financial services firms. Andy was CEO of Logica plc from January 2008 to August 2012 and spent 21 years at BT, where he held many senior positions, including CEO BT Global Services and CEO BT Openworld.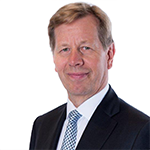 Trond Brandsrud
Non-executive Director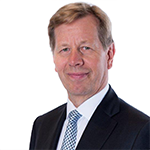 Trond Brandsrud
Non-executive Director
Trond joined the Investor board in March 2019 having been CEO of Lowell's Nordics Region and a member of the Group Executive Committee since March 2018.
From June 2017 he was CEO for the carved-out business from Lindorff and Intrum Justitia (consisting of Lindorff in Denmark, Estonia, Finland and Sweden and Intrum Justitia in Norway). He was Chief Financial Officer in the Lindorff Group from February 2016 to June 2017. From 2010 until 2015 Trond served as CFO for Aker ASA and was CFO for Seadrill Limited from 2007 to 2010. He worked with Royal Dutch Shell from 1983 to 2006 and held several leading international positions with Shell.
Trond has served as non-executive chairman and non-executive director for several stock exchange listed companies. Trond holds a master's degree from Norwegian School of Economics (NHH).
Trond is the Chair of the Group Audit Committee.